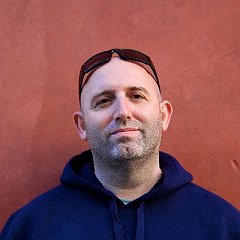 Registered user since Wed 24 Jan 2018
Bio:
I am a Senior Lecturer in Systems Security Engineering within the Department of Computing and Informatics. Before joining BU as a Lecturer in 2013, I was previously a post-doctoral researcher at the Department of Computer Science at the University of Oxford, and a teaching fellow at the Information Security Group at University College London. I completed my DPhil in Computer Science at the University of Oxford in 2011. Prior to my doctoral research, I was a software engineer within Logica's Space business.
My research explores how both security and usability can be designed into software systems. In doing so, my work not only provides assurance that security is incorporated into the design of software, but that the software will continue to be secure when used in different physical, social, and cultural contexts of use.
I am interested in the role of usability models for providing assurance about a system's design, and particularly interested in exploring how personas – a popular technique focussing on archetypes of user behaviour – can be used to support secure system design.
I am particularly interested in the role of tool-support in designing secure and usable systems. I maintain CAIRIS (Computer Aided Integration of Requirements and Information Security): an open-source platform for eliciting, specifying, and validating secure and usable systems.
Affiliation:
Bournemouth University
Research interests:
Security, Design for Security, Security Requirements Engineering
Contributions