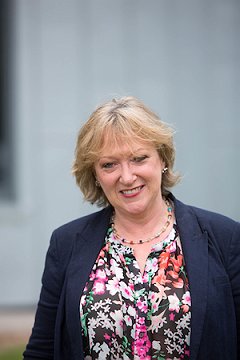 Registered user since Wed 21 Mar 2018
Bio:
Sarah is a Senior Research Fellow in Lero – the Irish Software Research Centre, based at the University of Limerick, Ireland. She joined Lero in 2009, to conduct research into software quality and process improvement. Her wider interests are in socio-technical aspects of software engineering to include Software Engineer motivation, agile methods, distributed software development, and how technology impacts the lives of the older adult. She works closely with industry, where her research is problem driven. She is also interested in the education of the next generation of software engineers. In her empirical research Sarah employs both qualitative and quantitative methods.
Main activities • Project manage Science Foundation Ireland funded research programmes.
• Conduct research in Software Engineering processes. To include global software engineering education (GSE-Ed); research methods, evidence based software engineering, software process improvement, software assessment and agile methods, software engineer motivation, fault prediction. • Academia: Supervision of PhD and Masters in SE students. Module leader for Requirements Engineering Course in Software Engineering.
• Publish and disseminate research: Over 80 peer reviewed publications – ~2,800 citations.
• Guest editor for Special Issue (or Section) in Expert Systems journal, Information and Software Technology (IST), Transactions on Computing Education (TOSE) – to appear.
• Associate Editor for Journal on Systems and Software (JSS). • Serve on programme and organizing committees: ICSE 2019; SEET (ICSE) 2019 (co-chair); Associate Editor for ICIS 2018, EASE 2018 & EASE 2016 (Gen Chair); Co-chair ICGSE DS (Italy and Spain), steering committee for ICGSE; co-leader ACM ITiCSE working group 2015.
Affiliation:
Lero - The Irish Software Research Centre and University of Limerick
Research interests:
Global Software Development, Software Engineer Motivation, Evidence Based Software Engineering, Fault Prediction, Software Process Improvement, Agile and Lean practices
Contributions