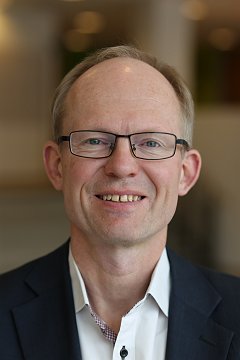 Not registered as user yet
Bio:
Magnus Frodigh is acting Head of Ericsson Research.
Prior to taking up this position, Magnus was Research Area Director for Network Architecture and Protocols at Ericsson Research, he was responsible for research in network architecture and protocols covering radio networks, transport networks and core networks including network management.
Magnus joined Ericsson in 1994 and has since held various key senior positions within Ericsson's Research & Development and Product Management focusing on 2G, 3G, 4G and 5G technologies.
He was born in Stockholm, Sweden, in 1964. Magnus holds a Master of Science degree from Linköping University of Technology, Sweden and a Ph.D. in Radio Communication Systems from Royal Institute of Technology in Stockholm, Sweden. Since 2013 Magnus is adjunct Professor at Royal Institute of Technology in Wireless Infrastructures.
Contributions